So I was trying to dial in my CF PLA Pressure Advance and stumbled upon a great script that will help anyone streamline their PA Calibration
I am sure all of you are familiar with the old cube test. If not, there is a pretty good video from Nero3D on this topic.
TL;DR is you basically just print a hollow cube with Klipper script, that changes PA gradually over the Z height. You then have to manually inspect the cube and determine whatever seems the best to you.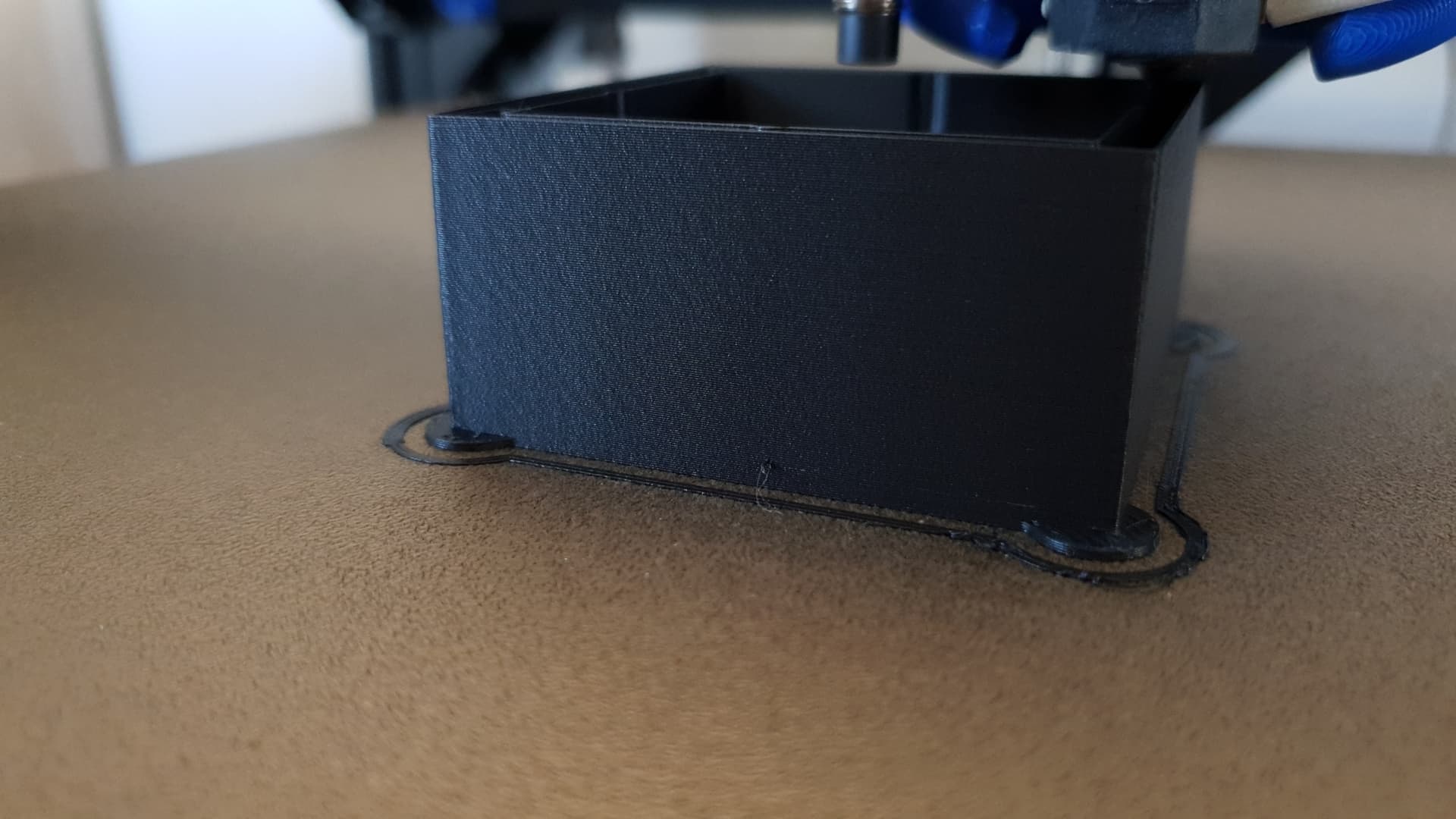 Example of PA cube print
My main issue with the cube test is the time spent.
Having to slice, print and measure accurately every single time I want to change filament gets annoying real fast.
Knowing this amazing Voron print tuning guide I quickly remembered that there was a script that lets you use Marlin K-factor style of calibration with Pressure advance.
So I scrolled down to PA tuning and noticed a link for this script.
I quickly filled out all the options Specific to my V-core 3 400 please dont blindly copy my values, they will definitely not be accurate for your printer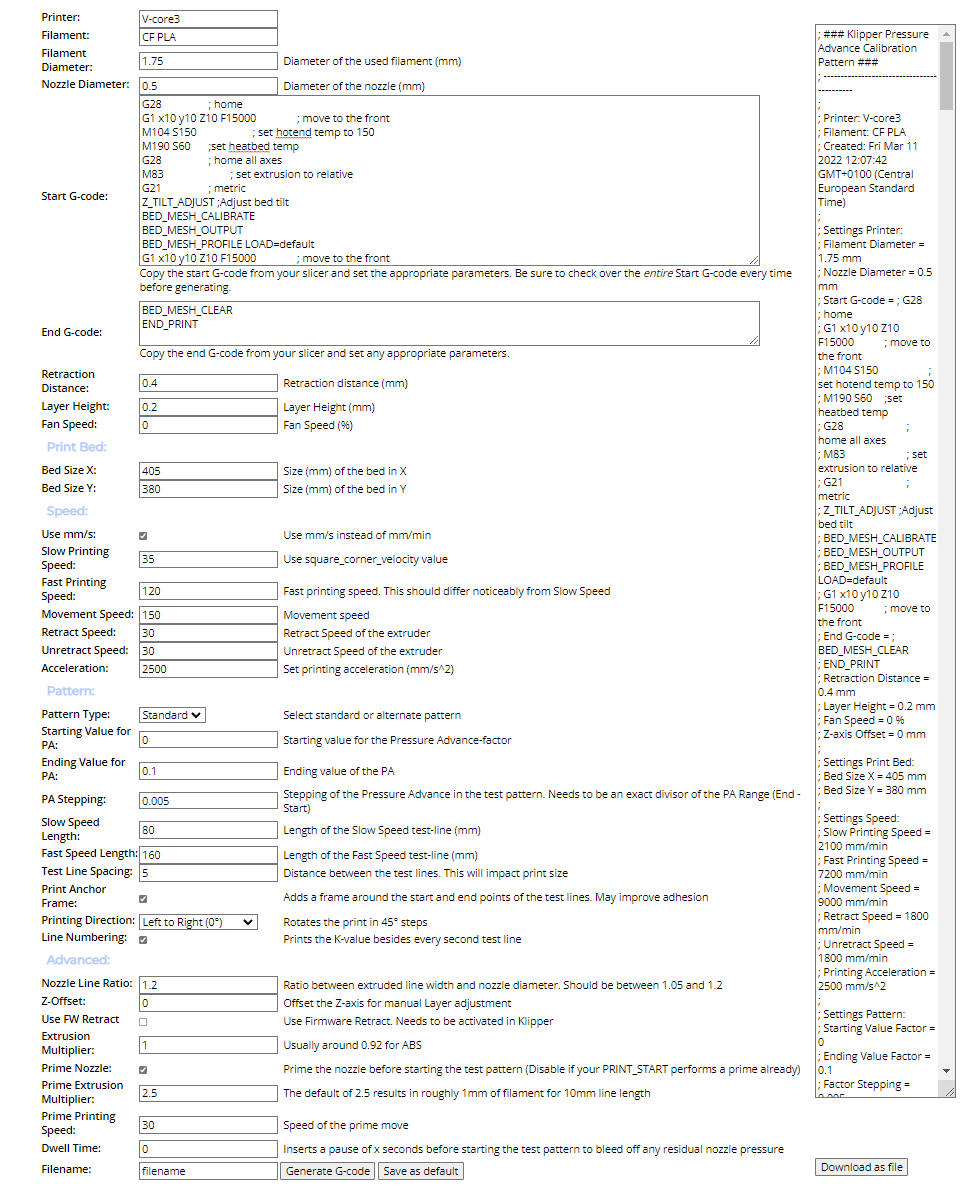 REMEMBER YOU NEED TO SET PRINTING TEMPERATURES IN THE START G-CODE IF YOU ARE NOT COMFORTABLE WITH THAT, YOU CAN USE AN ALTERNATIVE SITE
After doublechecking all the values and start g-code I proceeded to download and upload to Mainsail.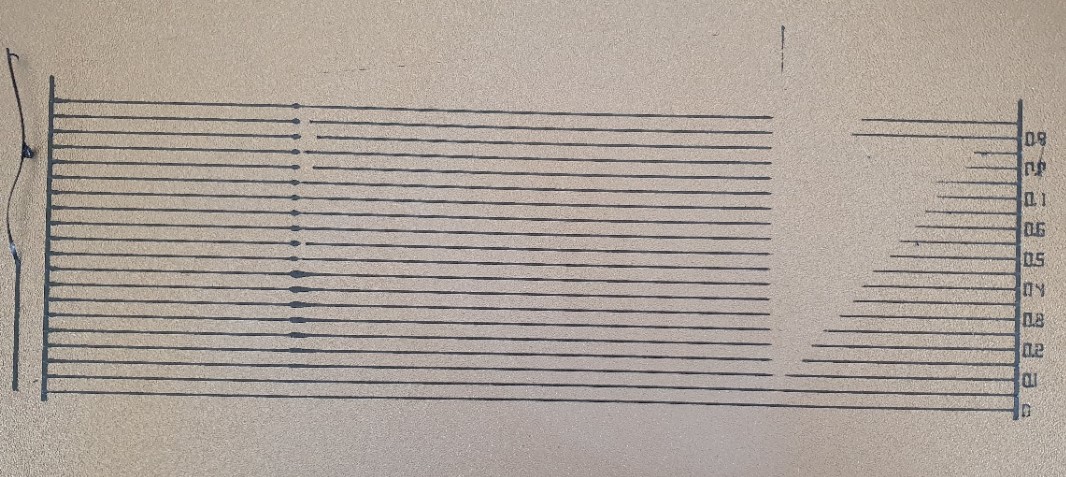 My first print was a complete failure but it was a good proof of concept and confirmed that all my values except for the PA range were correct
So I quickly adjusted the settings and reprinted it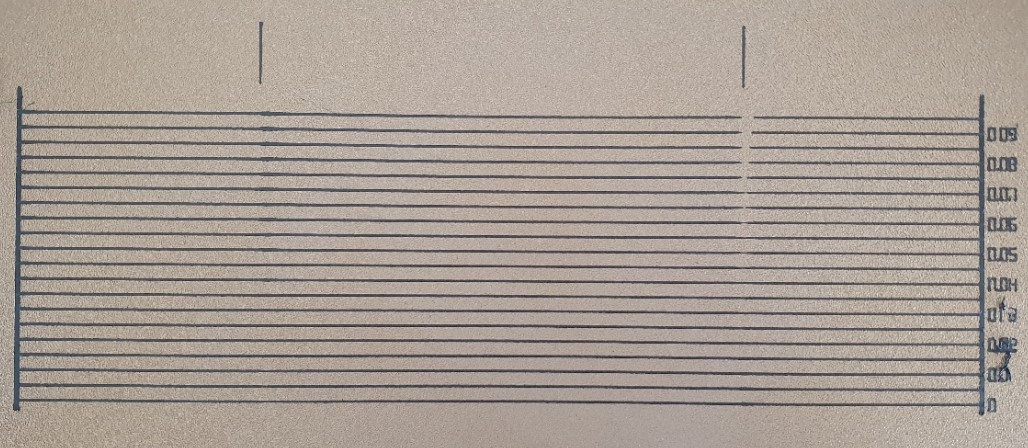 And now as you can see, this is a good range in which to operate with the values.
After a quick inspection I decided on a value of 0.025 for this filament.
And thats it. Now every time I need to get a new PA value for any filament that prints at around 220°C I can just reuse this script and have determined my PA value in 5 minutes instead of within half an hour.